Portable North Pole (PNP) is an online platform used by Santa and his elves to send personalized video messages and calls to the people you care about most anywhere around the world.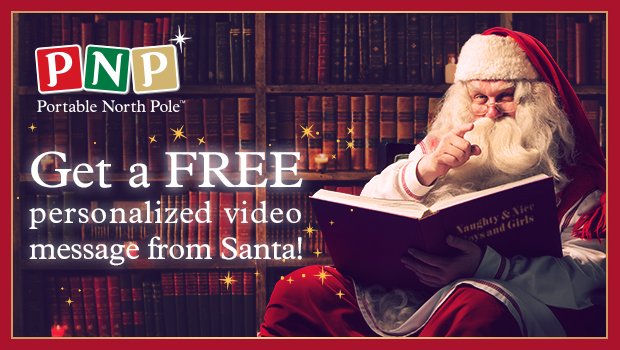 In just a few simple steps, you can help Santa gather all the information he needs about your loved one and create a tailor-made video message or phone call that is positively magical. But that isn't all Santa and his magical elves have in store!  To create truly unforgettable memories, you can even download a HD version of your video to keep for years to come.
My kids love getting their personalized PNP messages from Santa!  With PNP you can personalize a collection of videos from Santa.  Each video features Santa greeting your child personally with their name.  Throughout the video they will see photos (you upload them to the website), hear Santa acknowledge their wish list item (you can personalize it and even include a photo), and they get a message about their behavior.  The adult personalizing the video can change it any time with the gold membership.  You can also create videos for any number of kids.  I loved creating different videos for my kids.  Now that they are older they are asking a few questions.  I could create a few different videos for each of them with the gold pass – instead of just changing the one main video with only the name and photo changed.  With the unlimited pass there are 7 videos to choose from – even a birthday video!
You can also download the app and take PNP with you wherever you go!
Make Christmas magic With Portable North Pole!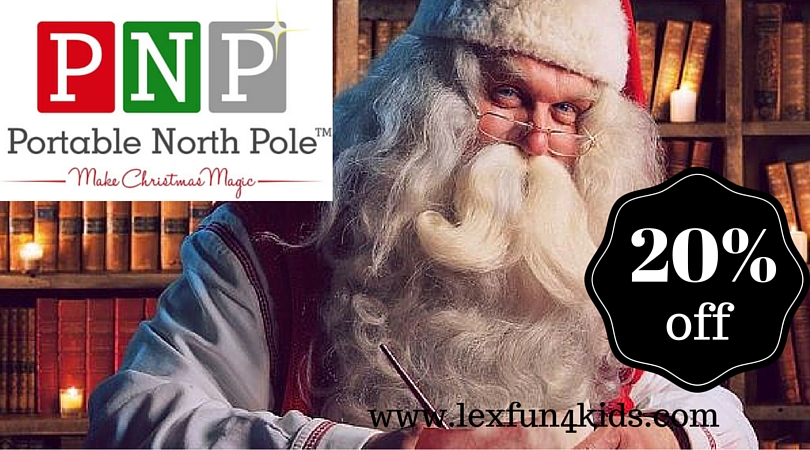 Make Christmas Magic with Portable North Pole! SAVE 20%  CLICK HERE!!
Create magical experiences
Portable North Pole comes available in 3 main package types: the Free (Christmas and Birthday videos), the Video Pass (Unlimited Premium Santa videos + Reaction Recorder, as well as access to previous seasons' videos), and the Magic Pass (Unlimited Premium Santa Videos, Reaction Recorder, HD Video downloads, access to previous seasons' videos)! Available for a limited time only: The Pre-Season Magic Pass, which also comes with a Santa-Approved Nice-List certificate that lets your loved one know if they are one Santa's Naughty or Nice list!
Santa makes PHONE CALLS!
With the unlimited pass you can even create a phone call!  There are over a dozen different phone calls you can personalize and many are great for fun all year round.  Even BIRTHDAY calls!  My 8 year old has already started asking when Santa will be calling (and it's only the first week of November!)
Christmas Eve
Live from the sleigh
Last prep before gift delivery
Cookies for Santa's visit
Not home for Christmas?
Big surprise coming
Congratulations
Great accomplishment / victory
Worked hard in school
Made efforts to improve
Try harder to listen to mom and dad
Try harder to listen to dad
Stop fighting and arguing
Try harder to listen to your parents
Encouragement
Elves watch over year-round
Miscellaneous
Elves made a mess at home
Santa read your letter
Happy New Year!
Birthday
Share cake with Lanky the elf