Saturday, March 4, 2017 at 7:30pm
Rupp Arena ● Lexington, KY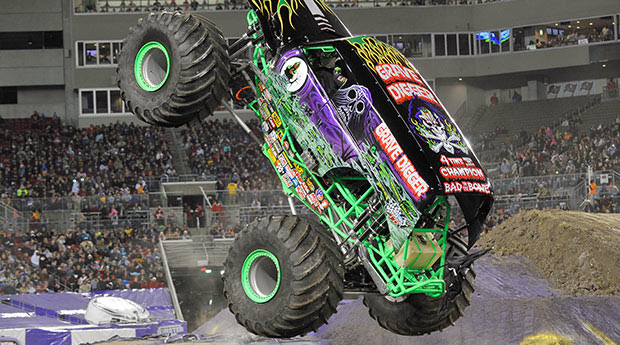 The 2017 touring season brings more Monster Jam excitement tailored perfectly for your family's budget, and these colorful, larger-than-life beasts are sure to capture the hearts of both young and old.
Featuring Monster Jam® Trucks (subject to change without notice):
Grave Digger® driven by Pablo Huffaker, Monster Mutt driven by Kevin Crocker, Bad News Travels Fast driven by Brandon Derrow, Aftershock driven by Bob Robbins, Krazy Train driven by Lloyd Tiwtchell, Mechanical Mischief driven by Jim Burns, Raminator/Rammunition driven by TBD.
LEXFUN4KIDS SUPERGROUP MEMBERS
Save $5 on select tickets – no minimum required.  Use Supergroup name Lex Fun 4 Kids
Deadline to order and receive tickets by mail is Thursday, February 23, 2017.
NO DISCOUNTS after NOON on Friday, March 3.
Click HERE for a Seating Chart.  
Click HERE for more Supergroup offers.  Your password to enter the site is super and it is case sensitive.