Have some family fun in Central KY this week with some fun events around town.  Here are some cool picks – the ENTIRE, AWESOME, Lex Fun 4 Kids calendar with even MORE fun is available HERE!

---
This week's special summer program at the Lexington Public Library is
Snowcones & More
Cool down with hands-on outdoor fun and free snow cones while they last!
---
July 3
AMC Classic Summer Movie Camp (Pup Star) 10 am
Great American Pie Contest and Ice Cream Social  12:00 pm, Fifth Third Bank Pavilion at Cheapside Park
Run/Walk Club at the Kentucky Horse Park 5 pm – 8 pm  ($5 Parking)
Southland Jamboree at Moondance Amphitheater (Held Every Monday Through the Summer)  7 pm
Patriotic Music Concert  8:00 pm,  Morrison Lawn, Transylvania University  *Rain Site, Mitchell Fine Arts Center
July 4
LOTS of special events happening!  CLICK HERE for all the scoop!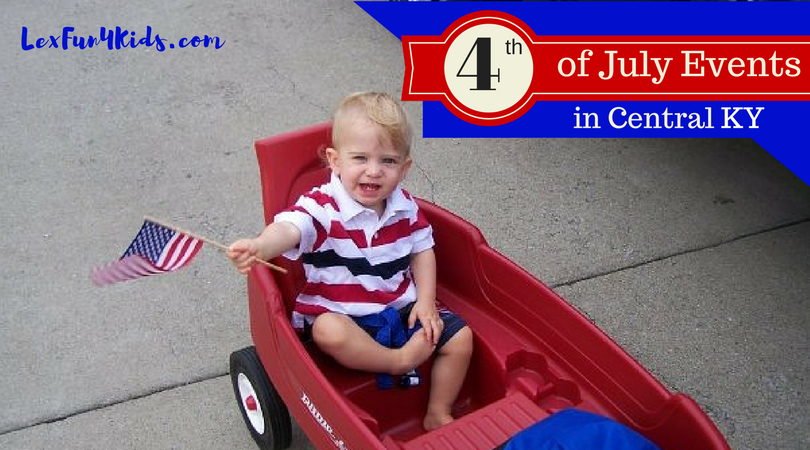 Cinemark Movie Clubhouse (Goosebumps) 10 am
Malco Cinemas Kids Film Fest (Winchester) (Horton Hears a Who) 10 am
July 5
Cinemark Movie Clubhouse (Goosebumps) 10 am
Malco Cinemas Kids Film Fest (Winchester) (Horton Hears a Who) 10 am
AMC Classic Summer Movie Camp (Pup Star) 10 am
Summer Movies at Theatres of Georgetown (Storks)  10 am
Kentucky Children's Garden Activity (Bubble Technology) 10:30 am, 1 pm, 3 pm
First Steps Storytime at the Tates Creek Library 10:30 am
Lexington Legends Game 12:35 pm
July 6
Cinemark Movie Clubhouse (Goosebumps) 10 am
Summer Movies at Theatres of Georgetown (Storks)  10 am
Kentucky Children's Garden Activity (Puffy Paint Clouds) 10:30 am, 1 pm, 3 pm
Family Film: BIG HERO 6 at the Lexington Public Library Central Branch  1 pm – 3 pm
Phoenix Park Block Party 2 pm – 6 pm
Central Bank Thursday Night Live at Cheapside Pavilion  5 pm – 8 pm  (Held Every Thursday all Summer!)
Lexington Legends Game 7:05 pm
July 7
Chevy Youth Baseball Clinic at Whitaker Bank Ballpark 9 am – Noon *Pre register
Kentucky Children's Garden Activity (Story Time) 10:30 am, 1 pm, 3 pm
Snow Cones and More at the Beaumont Library 1 pm
Summer Nights in Suburbia at Moondance Amphitheater  7 pm (Held Every Friday Through the Summer)
Summer Concert Series at Richmond Center 7 pm – 10 pm (Held Every Friday Through the Summer)
Lexington Legends Game 7:05 pm