Tickets on sale Monday, November 14th!!  
February 3 – 4, 2017
Keene Barn
Her Knight is much more than just a dance – it's a chance to show your daughter how much she's loved.
We're focused on showing young girls God's love through their relationships with their parents and other important adults in their lives.
It's an unforgettable evening for girls ages 2-12 to spend with the special Knight in their lives.
Sign up for their mailing list to be notified as soon as ticket sales go live!  CLICK HERE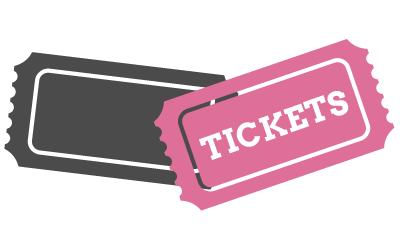 What do tickets include?
Tickets can be purchased for one father/knight and one daughter ($50), one father/knight and two daughters ($50) or one father/knight and 3 daughters ($70). The ticket includes dancing, food from Chick-fil-A, a professional photograph that you can download and print after the event and a keepsake favor.
What if a girl's father can't bring her?
Her Knight is open to stepfathers, grandfathers, uncles, godfathers or other male role models who fulfill the role of 'knight' to a little girl.
Can mom come take photos?
This night is dedicated to our fathers/knights and their girls, therefore we keep this special time reserved only for them. We have hired multiple professional photographers to be at our event to take both posed and candid photographs from the evening so you won't miss a thing. Just be sure your knights and daughters know to smile when the camera comes around! Our knights are also welcome to bring their own cameras to take pictures at the event.
What time is the event?
For the 2017 dance, there will be four sessions for you to choose from:
Friday – 4:30-6:30 pm and 7-9 pm
Saturday – 4:30-6:30 pm and 7-9 pm
All sessions offer dancing, food from Chick-fil-A, a professional photograph, and a keepsake favor.
What is the dress code?
There is no official dress code. We want everyone to be comfortable. However, many girls enjoy wearing party dresses to the event. The attire for fathers/knights ranges from khakis and dress shirts to suits and even a few tuxedos and military uniforms. Complimentary dresses are available for any girl with a financial need. Please contact us for more information.
Who holds the event? Who does it benefit?
Her Knight Dance, Inc. is an independent, 501(c)3 non-profit organization which is comprised entirely of unpaid volunteers. A portion of the proceeds from ticket sales benefit non-profit, charitable organizations that support and encourage fathers and/or daughters. Since our inception in 2011, Her Knight has given more than $100,000 in charitable donations to deserving community organizations.
What should I do if my child has food allergies?
Please visit Chick-fil-A's food allergen site to obtain food allergy information. If your child is allergic to the food offered, it may be more convenient for you to eat before or after the event. We will make every effort to accommodate special requests due to food allergies. Please contact us with special requests.
What type of food is available?
Many families enjoy going to a restaurant before the event to make the evening even more special. However, everyone is welcome to eat at the event. Chick-fil-A generously donates the food for our guests. The menu includes a variety of Chick-fil-A favorites, including Chick-fil-A nuggets, wraps, fruit, waffle chips and dessert items.
What is the Her Knight Scholarship Closet?
This is a party and we want every girl to have a special party dress to wear! A limited assortment of party dresses are available to attendees who need a dress for Her Knight. To request a dress for an attendee or to donate a gently used dress to the Her Knight scholarship closet, please contact us.
How do I nominate someone for a scholarship ticket to the dance?
Each year, Her Knight dedicates 10% of tickets sold to scholarship recipients. Scholarships are distributed to qualified nominees.
Ticket Cancellation, Transfer & Refund Policy
Tickets cancellations submitted to Her Knight Dance, Inc. by email no more than 30 days out from the date of the event will receive a full refund less a $5 processing fee. No refunds will be given less than 30 days out from the event. Tickets are not transferable unless otherwise determined by the administration of Her Knight. For the safety of all attendees, individuals not listed on the master attendee roster will not be admitted into the dance. Reselling of tickets is strictly prohibited.