May 6, 2017
Enjoy FREE Comics and fun events around town!  Stores will have updates on their events as we get closer!  Keep watching!
Collectibles, Etc.  (Usually lots of visits by characters in costume!)
115 Locust Hill Dr. Suite 115
1000's of Free Comics!  20% off EVERYTHING in the store.
Free Comic Book Day is an annual promotional effort by the comic book industry to help bring new readers into independent comic book stores.
Free Comic Book Day has three main purposes:
To introduce everyone to the joys of reading comics.
To call back former comic book readers.
To thank current comic book buyers for their continued support.
We do this by providing hundreds of free comics to be given away during this event along with running an amazing sale.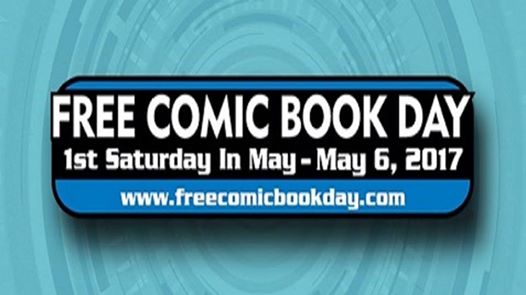 Please come and join us for Free Comic Book Day.   We will have special guests appearing at the store. Additionally, we will have in store sale items including over 10,000 comics at $1 and many other promotions.   Come check out our newly expanded sections for Young Readers, Graphic Novels and Board Games. Watch our Facebook page for more planned activities to be announced.
COMIC BOOK GIVEAWAY DAY
Don't miss the pulse-pounding fun of Comic Book Giveaway Day on Saturday, May 6 at all Half Price Books locations. Get a free pre-selected comic book with any in-store purchase while supplies last. Hope to see you there for the action-packed fun. See store for restrictions and details.