Throughout the month Explorium of Lexington has great events planned!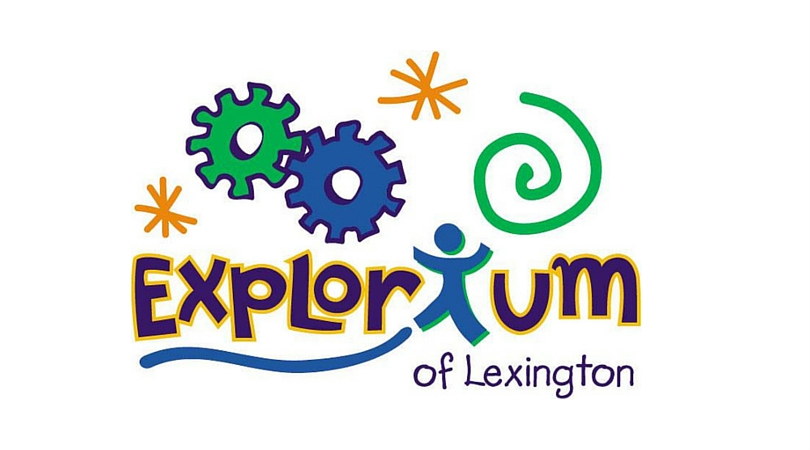 Hours:
Tuesday – Saturday 10-5
Sunday 1-5
Admission $8
---
October 2017 Events
Special Events
October 28 – BooSeum 11:00-2:00
Join us for a day of not-so-spooky fun!  You won't want to miss our pumpkin show which includes lots of chemistry experiments with pumpkins – including a self-carving pumpkin.  Wear your Halloween costume for our costume contest.  Activities free with Museum admission.
---
Baby Explorers
Ages 9 mo. – 2 years   Tuesdays 10:30-11:15             Free with general admission
October 3: Catch!
Perfect your coordination as we catch and toss!
October 10: Foamy Paint
Prepare to get messy as make a fun craft!
October 17: Stupendous Senses!
Use your senses to experience this program!
October 24: Fingerprint Creation
Use your fingers to make this fun craft!
October 31: Spooktacular Fun!
Make a fun Halloween craft!
SMASH Club
Ages 2-5      Wednesdays 10:30-11:30                            Free with general admission
October 4: H is for Health: Soda Sugar
Learn about the impact of sugary soda on your body!
October 11: S is for Science: Owl Pellets
Wear gloves as we dissect real owl pellets!
October 18: M is for Math: Geometric Journey
Explore how shapes and construction relate!
October 25: A is for Art: Wooly Worms
Make your own wooly friend!
Mini Da Vincis
Ages 2–4 years                        Thursdays 10:30-11:30           Free with general admission
October 5: Circus Symmetry
Make a popcorn craft that's identical on both sides!
October 12: Sugar Cube Art
Use sugar cubes and food coloring to create a colorful masterpiece.
October 19: Tape Art
Use tape and paint to make a masterpiece!
 October 26: Jack-O-Lantern
Make your own Halloween craft!
Leaping Littles
Ages 2-5years                   Fridays 10:30-11:00                            Free with general admission
October 6: Simon Says
Do only what Simon tells you to!
October 13: Food Shuffle Hustle
Rush around to sort the food into groups!
October 20: Vision Simulator Goggles
Complete an obstacle course with special goggles on!
October 27: Limbo!
How low can you go?!
Imagination Station
Ages: K-5        Saturday 12:30-2   Free with general admission
October 7 Pumpkin Volcano
Did you know you can turn a pumpkin into a volcano with two simple ingredients?
October 14 Monster Eye Slime
Create ooey gooey stretchy slime that looks back at you!
October 21 Fingerprint Pumpkin Patch
Combine pointillism with a stamp pad and what do you get? An adorable pumpkin patch!
October 28 Disappearing Witch
Be dazzled by this fizzing disappearing witch experiment! Today is also Booseum, so don't forget to check out all our incredible Halloween chemistry stations including our annual Great Pumpkin Show!
Super Saturdays
Ages:K-5              Saturday   11:00-12:00                     Free with general admission
October 7 Magnetic Ice
Discover a fun new twist on magnet exploration with this chilly science experiment!
October 14 Paint-A-Pumpkin
Decorate your own baby pumpkin to get in the Halloween spirit! (First come first serve while supplies last)
October 21 Spooky Houses
Paint the perfect spooky background for a haunted house. You can even write your own spooky story to go with it!
October 28 Pumpkin Guts
What is inside a pumpkin? Explore through this fun art project, but then check out our annual Great Pumpkin Show happening today only during Booseum! You definitely don't want to miss it.
Parent's Night Out
September 13 and 27   (must be potty trained)         $15 Members   $18 Non-Members
Reservations required  258-3253 or [email protected]