September 10, 2016
10:00 am – 4:00 pm
Triangle Park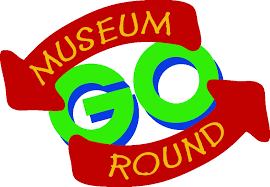 The Explorium of Lexington will hold the 27th annual Museum Go Round. This free festival will include lots of fun activities for children and their families, including a children's art fair for artists under the age of 18.
Activities include:
Bouncy Houses
Toddler Area (fun games especially for the toddler crowd)
Carnival Games
Explorium Man Craft (Decorate our logo to take home as a magnet)
Explorium Logo Picture Opportunity (Families can take pictures looking through the Explorium logo)
Trivia Station (kids can show off their knowledge of all sorts of fun facts!)
Banfield-Ask A Vet Station (ask a veterinarian about their job or about caring for your pet)
Bug Station (meet a UK entomologist and see all sorts of cool bugs)
Tinker Station (look inside computers, phones, and other electronics and take them apart to see what's inside)
Bubbles!
Balloon Artist
Earthquake Table Station (use our building materials to see if you can build something that will withstand an earthquake!)
Community Art Project
And more!!!
There is also the Artists Alley which features youth artists (under the age of 18) and they sell their arts and crafts creations. This features 25-30 artists annually. There is a $25 booth fee. To reserve your spot, call Kyle at 258-3253 or email him at phillips@explorium.com.
Bring the whole family, there is something for everyone!
This event is sponsored by: