Throughout the month Explorium of Lexington has great events planned!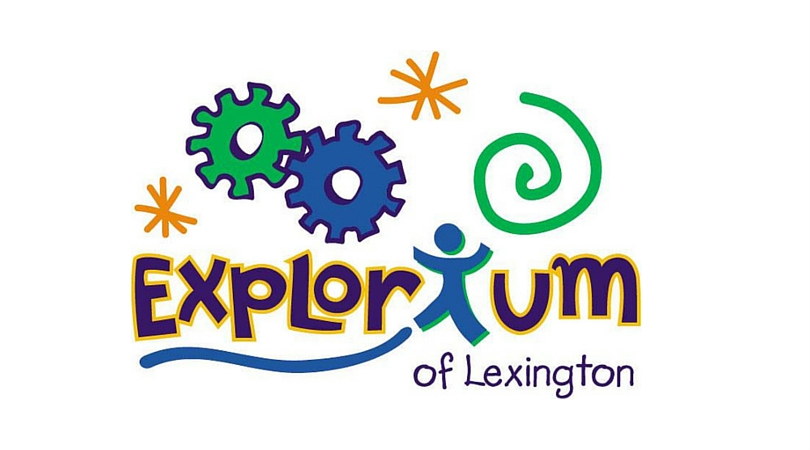 Museum Hours                                                        Admission      
Monday-Saturday   10 am-5 pm                           $8 per person
Sunday                         1pm-5 pm
---
Special Events:

Bone Zone
Our coolest exhibit from the past is getting a major facelift! Opening in July, check out a new blast from the past
where you can create and name your own dinosaur, dig for bones in our new Dino Dig exhibit, and even stomp and
leave your own dinosaur footprints! Learn all about the most mysterious prehistoric animals in this exciting new
permanent exhibit coming in July!
Special thanks to our sponsor, G & J Pepsi.
Back By Popular Demand…
Next up in the What's New Room, is a collection of some of your favorite exhibits from the past! Don't miss out on
Lego Brix, Braille Cart, Equisizers, and more fun surprises! Hurry, this exhibit will only be open from the end of
June to early fall!
Summer Camps:
July 5 – July 7: Explorium Olympics
July 10 – July 14: Around the World
July 17 – July 21: Build, Build, Build!
July 24 – July 28: Weird and Wonderful Wilderness
July 31 – August 4: Fancy Fossils
August 7 – August 11: Sneaking Sleuthing
To Register or to find out more information about our camps please visit our website at Explorium.com and click
on "CAMPS", give us a call at (859)258–3253, or visit our front desk today!
Each summer camper will receive two FREE tickets to a Lexington Legends home game!
2017 Summer Camps are sponsored by: The Lexington Legends
Scholarships provided by: Sleep Outfitters
*Full or half day options. For ages 3years—5th grade (all campers must be able to use the restroom independently).
**single day registration opens one week prior to desired camp
***Payment options available for multi-week registration! Please call to arrange!
Parent's Night Out (6-10pm)
July 7th & 21st
Enjoy a night out on the town and we'll keep the kids! Children will play in the Explorium and enjoy snacks all
under our staff's supervision! Children must be potty-trained. Call for reservations (859) 258-3253.
Rates: $18 – Non-members | $15 – Members
440 West Short Street, Lexington, KY 859-258-3253 www.explorium.com
---
Baby Explorers – Tuesdays 10:30-11:00am
Ages 9 mo. – 2 years Free with general admission
July 4: Music to my Ears
Play with instruments and even make your own!
July 11: Green Eggs and Slime
Read Dr. Seuss' beloved book and then help us make green slime!
July 18: Melty Crayons
Melt crayons to make a neat piece of art!
July 25: GERMS!
Find out how many germs live on our hands and also how to stop them!
---
S.M.A.S.H. Club- Wednesdays 10:30-11:30am
Ages 2-5 years Free with general admission
S.M.A.S.H. represents Science, Math, Arts, Social Studies, and Health! Join us each week as we cover each area with
fun hands-on activities!
July 5: S is for Science: X-Ray X-travaganza
Pretend you're a doctor as we look at x-rays of animals and people!
July 12: M is for Math: Abacus Experience
Make a math machine like you've never seen!
July 19: A is for Art: Sandpaper Art
Use new textures to create awesome artwork!
July 26: S is for Social Studies: Treasure Map
Use your map-making skills to stump your friends.
---
Mini Da Vincis -Thursdays 10:30-11:00am
Ages 2–4 years Free with general admission

July 6: Sugar Cube Art
Use your sweet tooth to help you make a sweet new craft!
July 13: Instrument Art
Make music AND art at the same time!
July 20: Flower Power
Use different types of supplies to make summer flowers!
July 27: Zigzag Painting
Use lines and paint to make a wacky design!
---
Leaping Littles – Friday 10:30-11:00am
Ages 2-5years Free with general admission

Fun movement classes where we dance, jump, and work on our motor skills!
July 7: Blast Off!
Make a balloon rocket and help it travel as fast as you can!
July 14: Balloon Party
Learn about all of the fun ways to move with balloons!
July 21: Memory Movement
Exercise your mind and body in this fun game!
July 28: Treasure Hunt
Travel all over the museum to find the treasure!
---
Super Saturdays-11:00am-12:00pm
Suggested ages: K-5th    Free with general admission
July 1: Snap, Crackle, Pop!
Explore chemistry and the science behind the 'BOOM' this 4th of July!
July 8: Pasta Sculpture
Learn what you can create with pasta, paint, pipe cleaners, and glitter!
July 15: Chill, Penguin
It's getting hot! How can we keep our penguin friends cool in the summer heat?
July 22: Prehistoric Presence
Did you know there are still dinosaurs alive today? Discover the truth during this exciting look into the past!
July 29: Science of Water
Why do boats float? Why is water blue? Let's find out together!
---
Imagination Station – Saturday 12:30pm-2:00pm
Suggested ages: K-5th Free with general admission
July 1: Fourth Flags
Make your own flag to wave on the 4th of July!
July 8: Moon Rocks
Mix up your own pieces of the solar system with out of this world playdough!
July 15: Shaving Cream Marbling
Discover how quickly you can turn something boring into something beautiful!
July 22: Little Big
Put your memory to the test with this summer time matching game!
July 29: Wiggley Worms
Crawl, buzz, and wiggle during this interactive dice game