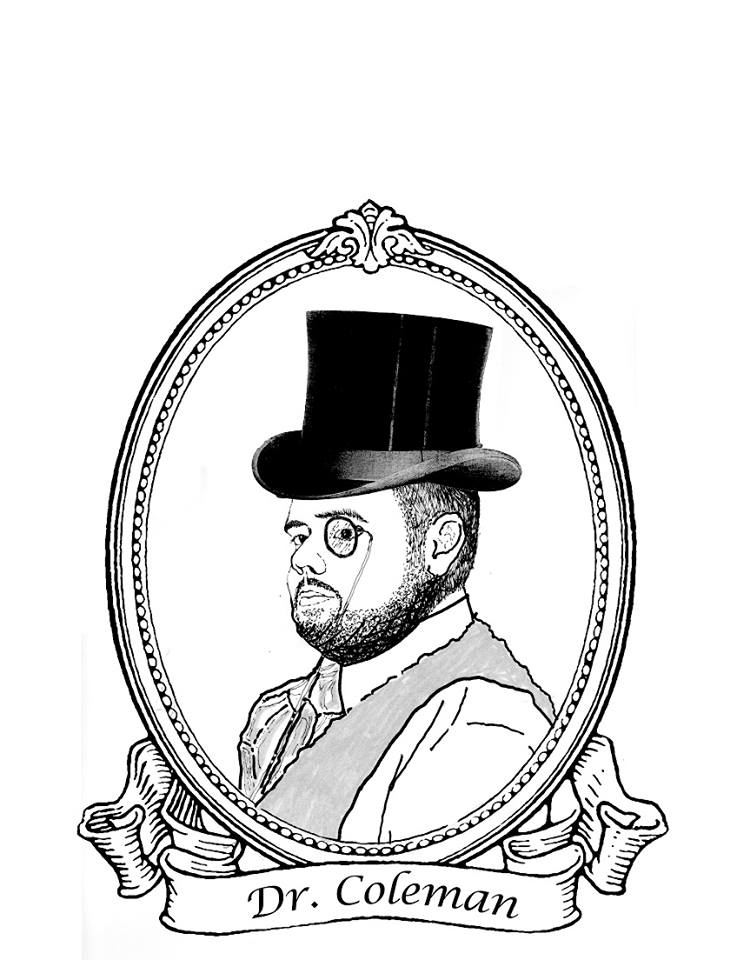 PERMANENTLY CLOSED
Whether you're a Lexington native like myself, a transplant, or you're in town visiting, taking Dr. Coleman's Lexington History Walk is a must!!  My husband and I had a night away from the kids and decided to check out the Spirits! Scandals! Sordid Secrets! walk one night.  Tours are now booked as Private Tours only.  You can check out the website for all the booking information.   (Check out the full review below!)
Dr. Coleman also offers a general Lexington history walk called The Grand Tour.  You could book one with some friends, a group of kids, or a personal tour for your family.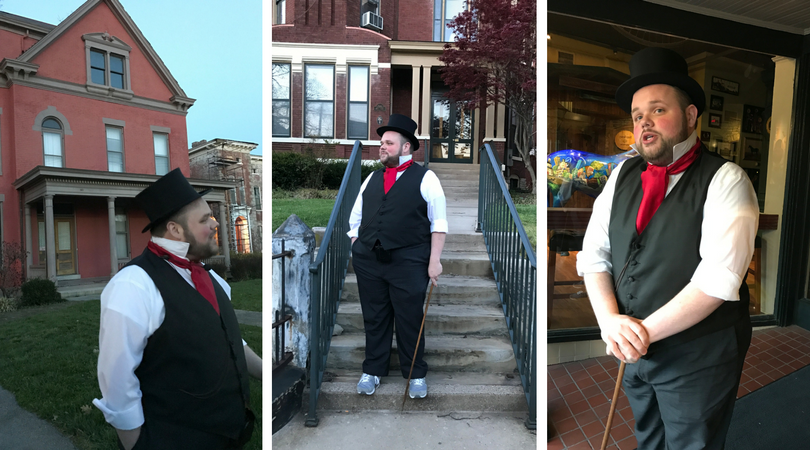 Spirits! Scandals! Sordid Secrets! 
Genteel Lexington has its dark side.  Uncover why Lexington was called "the wicked city." Learn of the duelists, gamblers, and ladies-of-ill-repute who once walked these streets–many locals claim their spirits still do.  Come see for yourself!   (75 minutes, approx. 1.3 miles)
The Grand Tour 
Discover the history of Lexington, Queen of the Bluegrass.  From horses to heroes, First Ladies to phantoms, our Grand Tour takes you through 200 years of history as you stroll down the city's loveliest streets and past its renowned historic architecture. (75 minutes, approx. 1 mile)
Location
All tours depart from the street outside of the Lexington Visitors Center, located at 401 West Main Street, in the Victorian Square Shoppes and just opposite Triangle Park and Rupp Arena.  Please arrive ten minutes early as tours start promptly on the hour.
Private Tours Booked in Advance Only
All of our tours are offered as private tours, so you call the shots! Typically the best time for a walking tour is weekday evenings after 5pm and anytime on weekends. We usually need about 24-hours notice to accommodate a tour, but sometimes we can book tours on the same day. You can never reserve a tour too early.
You can:
Email: info@drcolemanwalks.com
Call: 859-321-4728
Use our Contact Form
Please let them know:
What tour you'd like
The size of your group
Your preferred dates and times
Parking:
Most street parking is free after 5 pm, and plenty of it can be found near our meeting place.  There are also a number of pay lots in the vicinity of the Visitors Center, as well as the Victorian Square Parking Garage (entrance on Short Street, which is one block north).
---
Review
My husband and I had a night out without the kids so we decided to check out Dr. Coleman's Spirits! Scandals! Sordid Secrets! History walk.  Based on the title you can guess there are some topics that are discussed along the way geared more toward teens/adults but he does a great job of covering the history and fun (leaving out a few details if there are smaller kids around).
We met at the Visitor's Center across from Triangle Park and parked on the street downtown so parking was free but you can also try the Victorian Square garage that is usually just around $3.  We did stay downtown for drinks after so it's fun to make a night of it!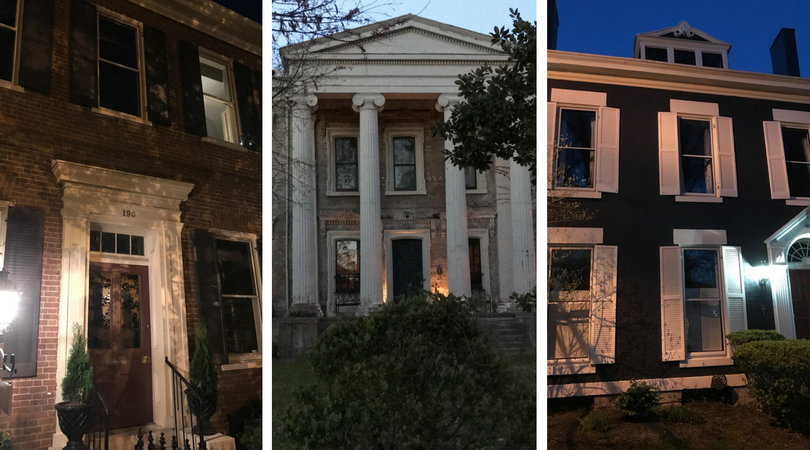 We left and started exploring the streets of Lexington.  It was fun to walk along streets I'd driven on and learn more about buildings I've walked past dozens of times!  From duels to ghost stories – Dr. Coleman covered so many unique facts and stories.  It was interesting to learn more of the history of the famous people and some neat places in town.  The walk itself isn't too long – you'll go around Short, Second, near Gratz Park, by churches and more.  He's very knowledgeable and eager to answer questions.  Our group was very small but he does have a microphone so even if your group is larger you'll be able to hear him as well as get engaged in conversation if you wish.
You'll hear about  cholera epidemic, a couple of 'haunted' houses, the infamous Belle Breezing and famous names like Henry Clay and Daniel Boone!  It would be fun to continue to read up on some of these characters and I'm sure Dr. Coleman could share some names of great resources to read or review.
I highly recommend the walk for older kids (middle school – high school) or for adults and I do want to plan The Grand Tour with some friends and their kids so my elementary aged kids can learn more about the place we call home!