Solve the "mystery of the mammal skulls" by investigating skulls from mammals such as an armadillo, beaver, horse, deer, badger, and more with University of Kentucky Biology professor, Dr. James Krupa!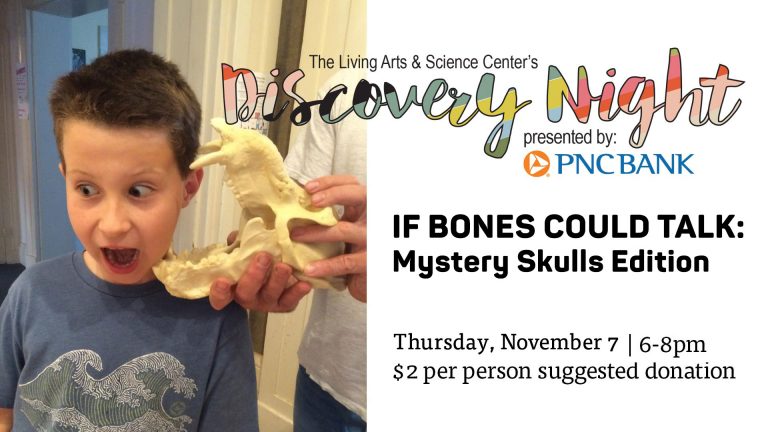 Thursday, November 7th, 2019
6 – 8 pm at The Living Arts and Science Center
Enjoy examining and touching real animal bones during this evening of comparative anatomy fun! Learn how animals have adapted to their ever changing habitats and what we can unveil about them by looking carefully beneath the surface! Travel even further back in time in the LASC planetarium, featuring the show – Life: A Cosmic Story. Starting with the first stars and ending with the tremendous biological diversity on Earth today, Life will show you that the human pedigree is actually 13.7 billion years in the making!