What does it mean to be WILD? Join the fun at The Living Arts and Science Center as we ask these questions and more with special live animal guest appearances from Second Chances Wildlife Center of Louisville, Kentucky and a beautiful new planetarium show about biodiversity and ecosystems, Expedition Reef!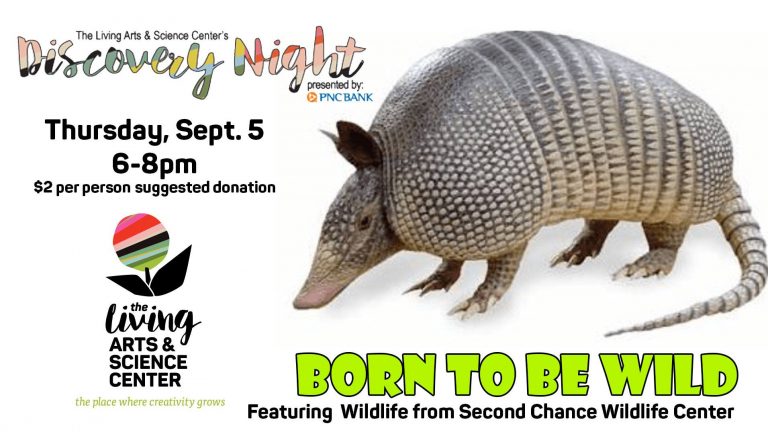 Thursday, September 5th, 2019 6 pm – 8 pm
$2 Suggested Donation
During this program you will learn about wild animals, where to find them, what they need, and what to do if you find one! Together, we can help protect and conserve wild animals who share our habitat.

Expected animal friends include a skunk and an armadillo!