Learn sign language along with your baby or toddler!
Sign Language Network of KY (SLNKY) is a multi-faceted sign language interpreter referral agency based in Lexington, KY. We take sign language interpreting requests 24/7, and provide ongoing services to Deaf and Hard of Hearing people in numerous businesses and organizations around the state.
My son learned to sign at around 19 months when we started receiving services from First Steps due to his delay in talking. This opened up a whole new world of communication for him and it was wonderful!  He picked it up so quickly!  I highly recommend signing with any age child – the earlier the better!!  
Schedule of classes:
10AM Thursdays, March 3 – March 24, 2016
11AM Saturdays, March 5 – March 26, 2016
A class for parents and caregivers of children, mobile/walking up to 3 years
Open a whole new world of communication for your baby or toddler! Baby and toddler sign language is a fun, educational way to for you and your baby to communicate. Research has proven that children as young as 6 months old can process visual language, often repeating back and responding in sign language long before they can verbalize.
Classes are designed to learn and practice signing in a fun and interactive way. Participants will learn the signs for popular foods, family members, play time and feelings.
What are the benefits of teaching babies to sign?
Fewer tantrums! Sign language provides a way for toddlers to express their needs and wants before they are able to speak them
Promotes bonding. Signing with your baby or toddler creates a unique bond emotional connection due to increased communication
Boosts brain development. In a study by the National Institute of Health, hearing children who had signed as infants scored an average of twelve points higher on IQ tests than non-signing children.
It's just fun!
Cost and Registration information
Registration is $48.00 for the 4 week class. There is a $2.00 service fee is paying online. Each class is 1 hour long. An additional mobile child may be added for an additional $36.00.
** Enrolled participants will received an emailed confirmation of registration. This is your proof of class enrollment. Please do not begin the class without receipt of this confirmation. If a class is full we will notify you by email and refund your registration fee**
Refunds:
Refunds are not available after registration is paid. The registration fee is transferable, however, to another participant or for a future class.
Inclement Weather:
Participants will be notified via email if class is canceled due to the weather.  A makeup class will be added on the class schedule for inclement weather
Who can come to class?
Registration includes on adult and one mobile child. One non-mobile child may attend for free. A second mobile child may register with that same adult for $36.00. HOWEVER there is a 2 child limit per registration. A non-mobile child cannot attend with 2 other children.
Location
Classes are held at our new office location at 2134 Nicholasville Rd, Suites 16 and 17 (map below).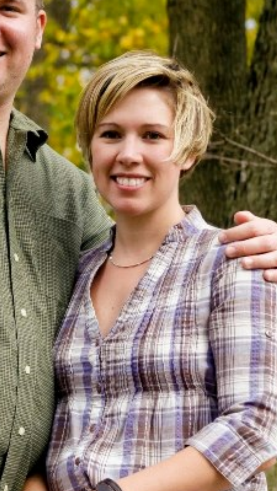 Meet the teacher!
My name is Jena White. I was born and raised here in Lexington, KY. I have been deaf my whole life and I wear cochlear implants to help me hear a bit. I am a wife and a mom to 2 children. My hobbies are horseback riding and crafts. I am looking forward to teaching the community some sign language and make Lexington more deaf-friendly!
2 ways to pay: Fill out the registration form online and paying using PayPal, or download the form below, fill it out completely, print and mail it with a check to the location address below.  All fields are mandatory.
Reminder: Enrollment is complete when an emailed confirmation is sent. If the class is full we will notify you by email and return your enrollment fee.