GIVE YOUR APPETITE A WORKOUT!
Each Saturday morning during the Keeneland race meet you can enjoy getting a peek at the early morning fun at the track.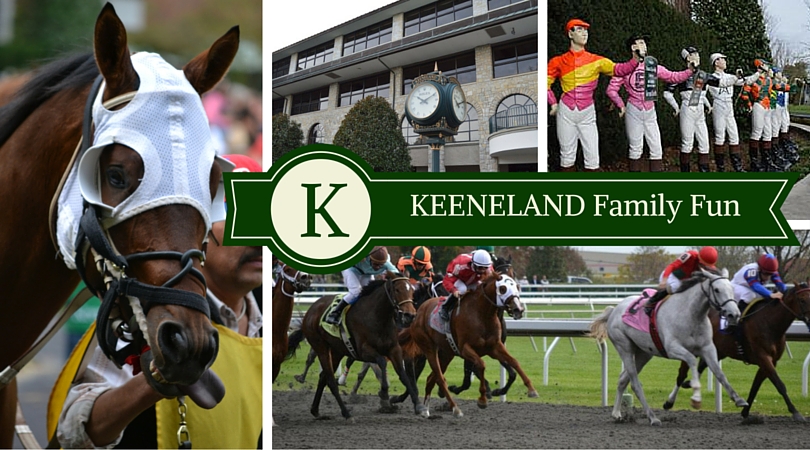 Every Saturday during the race meeting, experience the sunrise, sights and sounds of Sunrise Trackside at Keeneland.
Sunrise Trackside is a free, family friendly event that begins at 7:00 a.m. with Breakfast With the Works (until 8:30 a.m.), where patrons can enjoy breakfast while horses train on the main track. Listen to trackside commentary about the history of Keeneland, current activities at the track and how Thoroughbreds train between races. You might even see a Kentucky Derby hopeful or another well-known horse on the track.
Events continue with children's activities in the Kids Club Corner (7-9 a.m.). Guided walking tours depart from the welcome stand near the Paddock (7:30-10:00 a.m.).  Enjoy a demonstration in the paddock at 9 am, a handicapping seminar begins trackside at 11:30 a.m. A Q&A session with a jockey takes place in the Walking Ring at 12:05 p.m.
Breakfast With the Works 7-8:30 a.m. Breakfast in the trackside Equestrian Dining Room for $7 (kids three and under eat free). Enjoy trackside show and tell.
Children's Activities 7-9 a.m. Visit the Kids Club Corner and meet Buckles the Keeneland mascot. Enjoy free children's activities and crafts adjacent to the Equestrian Dining Room.
Tours 7:30-10:00 a.m. Fans may take a walking tour of Keeneland with guides positioned throughout the grounds to offer assistance and highlight features of the race track.
Paddock Demonstration 9:00 a.m. A live educational equine demonstration takes place in the saddling paddock.
Handicapping Seminar 11:30 a.m. Trackside handicapping seminar.
Jockey Q&A 12:05 p.m. Talk to a jockey in the walking ring.
Reservations are not needed. All Saturday morning activities continue – rain or shine.
If you thought that afternoons were the only time of day to come to Keeneland, give us the chance to change your mind. Some folks say mornings are the best time of day at the race track because that's when the horses train for their next race. Mornings represent an amazing chance to see some of the sport's biggest stars strut their stuff without an audience of thousands looking on.
Our track is open year-round to the public during training hours.
Training takes place from about 6 a.m. until 10 a.m.
There is no admission fee during morning training hours.
One of Lexington's best-kept dining secrets, the TRACK KITCHEN is open year-round.