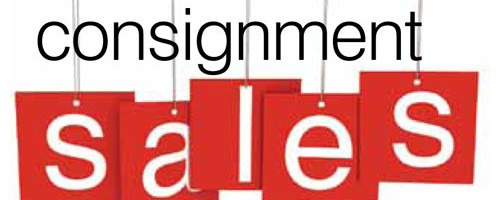 Fall Consignment Sales
Here are links and info about upcoming Fall 2013 consignment sales. Keep checking back – I will be adding info as it becomes available.
*
*
If you sign up to consign or volunteer to help many will let you in to shop early!
*
*
Lil Lambs Closet
I have sold and shopped at LLC for a few years now.  If you work a shift you can shop early on Thursday night (AWESOME perk!) Worker registration is separate from seller registration.
August 2  Friday 8-6
August 3 Saturday 8-12
Saturday is their 1/2 price shop if the seller chooses to do so.
Just look for the big dot on the tag for the 1/2 price items
*
*
Kid Connection
Registration to BE A SELLER is going on NOW!  It's off Southpoint Drive in the Pinnacle Neighborhood Clubhouse. Workers also shop early!  CASH ONLY – ATM on site.
Thursday, September 12 2013         12:00PM – 8:00PM
Friday, September 13, 2013               8:00AM – 8:00PM
Saturday, September 14, 2013**        8:00AM – 12:00PM
            **Many items 50% off Saturday!
*
*
*
Moms and Tots Sale
The sale has been in existence for over 15 years – it began in Dogwood Trace, moved to Cumberland Hill, and is currently held at the K House (at the back corner of Commonwealth Stadium)  CASH only.  Seller information in on their website.
Thursday, August 22     6:00 – 9:00
Friday, August 23          9:00 – 2:00
Saturday, August 24     8:00 – 2:00
*
The ONE Sale
- EVERYTHING is just $1 (100% of profits go to The One Project at Southland Christian Church)
NO DATE AVAILABLE YET
*
Seller information is posted on their website.
Friday, September 13, NOON – 8PM
Saturday, September 14, 8AM-NOON
*
*
No information posted about a fall sale yet.
*
*
Rhea Lana's
 (Location to be determined)
Seller information is on their website
Saturday, September 14- Thursday, September 19
*
*
Everything For Kids Sale
Hosted by The Bluegrass Parents of Multiples Club  Held at Faith United Community Church in Brannon Crossing
Friday, September 20  8 am – 10 pm
Saturday, September 21  9 am – 1 pm *Many items half price
*
*
MOPS Take Two
Harmony Christian Church located at 170 Southgate Dr, Georgetown, KY
No Fall Information Posted Yet
*
*
Lilybugs Sale
(Georgetown) A friend sold at this one last year and did great! Go check it out!
Friday, September 13:  Public Sale 5-10pm
Saturday, September 14: Public Sale 8am-12pm *1/2 off select items*
*
*
Lil' Cherubs
(Danville) If you aren't in the Lexington area check out another sale in Danville!
No Information Posted for Fall Yet
*
*
"
HIS KIDS
" sale at Macedonia Christian Church on Winchester Road **NO information posted yet for a Spring sale (some items 1/2 off on Sat
(No fall information posted yet)